Book Your FREE Initial Consultation Now!
or Call (06) 8760 312
Some of our Clients and the solutions implemented:

Manage and enhance an extensive Client and Debtor Management and Tracking system, utilising significant automation via email, TXT messaging and Word mail-merges.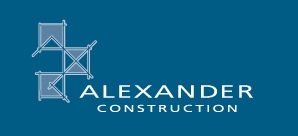 A forward planning tool, automating Excel, to manage Project requirements and available labour.
A Simple Job tracking system and a basic time capture system.
Full Business Custom Solution including: Customer Relationship Manager, Sales, Billing, Inventory, Purchasing, Ledger and more...

A full Project Management System including Clients, Projects, Quoting and Scheduling built to meet the specific business needs of Design Builders group nationwide.

Auckland based Espresso Engineers use Espresso Service Manager - Custom Software by ProcessIT that provides full tracking of all Coffee Machine Maintenance Schedules and Faults throughout New Zealand. It tracks Parts Required and Service Technicians assigned to repair or maintain them, response times and much more.
Membership Manager database.


P.E.T.S. -Patton Engineering Time System: Custom Software integrating Microsoft SQL Server Database and Advanced Automation / Macro programming of Microsoft Excel. Providing Quoting and calculation tools including full Time-Capture and analysis of Budgeted versus Actual on Projects down to Component level.
Read a Custom Solution Case Study on Patton's Quoting Automation system...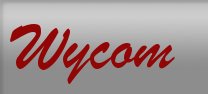 Waipukurau Computer Services; Excel Automation of Job and Invoicing system.
(Listed alphabetically).
 Plus many more...
A Case Study - Patton Engineering
Structural Engineering Quoting Template
This Document studies the substantial efficiency gains realised by ProcessIT's automation of an exiting manual process.
Read a Custom Solution Case Study on Patton's Quoting Automation system...
---
References:
" Process IT upgraded our primary Client and Debtor management tracking system to include integrated email functions. The time saving have been amazing and more than justified the outlay. Previously after sending printed paper based Letters and Reports, we then had to individually email the same –now we simply click to send the same documents (letter and email) at the same time, the emails being complete with the letter formatting even though it is an email, via Outlook. The savings on time alone have made it well worthwhile as well as the ease of management of our base documents for we do not have to have 2 base documents for the two different mediums of letter and email, rather we use the same single base. An unexpected bonus is the almost instantaneous contact and quick replies that enable issues to be resolved very quickly. ProcessIT quickly understood our needs and customised our system in many places astounding staff with the simplicity while making it faster to follow up. New messages automatically fill in email addresses and related client information - It's simple, it's powerful, and it works!"

-  John Thompson
   Manager,
   Account Collections New Zealand
" We have used ProcessIT for a number of custom applications within our business, particularly when we want to take something off a spreadsheet and into a database that has better protection in place (to be read eliminating user errors) and easier reporting functions. We have found them to be pleasant to deal with, reasonably priced, responsive and the applications do what we want.

-  Mark Hamilton
   Managing Director
   Alexander Construction
" Brian's upgrade work on our critical database has been a saviour. His methodical approach, lateral thinking, perseverance and attention to detail have meant that a database that was struggling to perform for us has been transformed into a database capable of being worked successfully and accurately by all. Beyond actual programming and development, Brian has been instrumental in suggesting practical improvements and innovative solutions to areas under consideration. This has resulted in an earlier than scheduled implementation of database facilities."

-  Russell Perry  
   IT Support Coordinator,
   Flaxmere Project.
" Brian has a particularly high level of skill in developing Microsoft Access databases. He is very good at generating innovative ideas and ways of applying this skill when designing and building systems to implement operational processes."

- Andrew Mitchell   
  Team Leader,
  Ericsson Communications Ltd.
" SlottaTime is reliable, compact and easy to use. Without SlottaTime we would need to employ up to two more office staff. It makes the running of our business so simple and allows for an almost paperless office (Greener). SlottaTime takes care of the daily operation of Big John's Services, Teams, Customers, Marketing, Job Booking, Job-Sheet preparing, Invoicing & Statements. And so much more. "

 - John Tomlinson,
   Owner / Manager
   Big John Ltd.
Contact us now to discuss your requirements and arrange your FREE initial consultation...
 
---
ProcessIT Limited is a Registered member of:


---
ProcessIT - Business Custom Software Solutions