Book Your FREE Initial Consultation Now!
or Call (06) 8760 312
Download RESULTS -The Competition Mangement System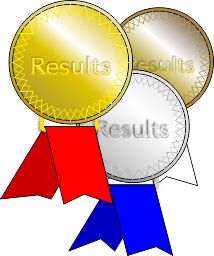 Thank you. Your Download will start shortly.

If your Free trial of RESULTS does not start automatically please click here: Download (1.1 MB) to get your FREE fully functional copy of RESULTS now!
---
Donate Now and help development continue...
For use by Amateur Clubs and Societies; a donation is required to assist in the ongoing development of this application. We suggest $70 to $100 per competition would be reasonable, although you are welcome to set the value at a higher level based on the benefit you gain through it's use. 
Commercial use is Licensed and RESULTS is not to be used or copied without written permission. The price is negotiable (We suggest $700 to $1,000 per competition) -Please Contact us to discuss your needs.

* Just click the Donate button on the left to add your donation. All donations gratefully received...
---
System Requirements:
OS: Windows 10, Windows 8.1 / 8, Windows 7, Windows Vista.
Free Hard Drive Space: ~20MB
Microsoft Access 2010, 2013 or 2016 - SP1 or higher , full version or Free Runtime  - Service Pack 2 (both required)

Optional; Microsoft Office for layout and reformatting of reports if required.
---
ProcessIT Limited is a Registered member of: