ProcessIT Home > Contact Us
Book Your FREE Initial Consultation Now!
Please feel free to contact us as below, remember we offer a Free Initial Consultation!
(Naturally all enquiries are totally confidential and obligation free)
ProcessIT Limited

Phone: (06) 8760 312
International: +64 6 8760 312 (TimeZone GMT/UTC -12.00)

Postal: 112 Lyndhurst Road
Hastings 4120,
New Zealand.

eMail: info@processit.co.nz

Web: www.processit.co.nz

Stay in touch: Subscribe to our informative newsletter - Your details will never be on sold! We hate spam too! (and you can unsubscribe at any time).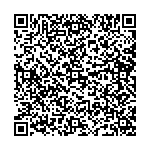 ProcessIT - Business Custom Software Solutions