Book Your FREE Initial Consultation Now!
or Call (06) 8760 312
About ProcessIT
ProcessIT specialises in development of custom software solutions that enable you to track your business processes quickly and easily. Whether you are struggling to fit your business to an "off the shelf" package, fighting with an Excel "Database" or using a paper based system, we will listen to your needs, discuss and analyse your requirements, then produce a solution that fits your needs and works "Your Way".
We know that small and medium businesses need help with specific requirements and our Custom or Bespoke software solutions track your specific details, will save time and money plus return control to you.
ProcessIT has extensive business and database design experience, focusing on discussing and defining your business processes, then designing these into full multi user, computer business software applications, that will aid you and empower your staff by providing instant visibility of your business status, coupled with long term analysis and detailed reporting.
Providing independant advice and software solutions to business based in Napier, Hastings, Hawke's Bay and New Zealand for over 12 years, we can help you to gain control of your data...
---
"It's simple, it's powerful, and it works!" : John Thompson, Manager, Account Collections New Zealand.

---
Why Customise?
Take Control - Grow Your Business
Get the information YOU NEED
Save time, improve efficiency and returns
Automate and Track your specialised processes
Run your business YOUR way
Signal exceptions to your accepted Service Levels
Manage your Sales, Stock, Customers, Contacts, Expectations and more...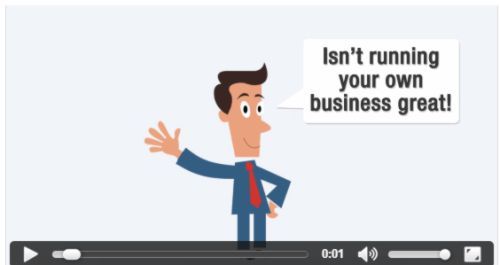 ---
Many organisations today are forced to choose "off the shelf" software that do not reliably fit their needs and provide little or no useful support. A Custom Business Solution from ProcessIT is built to work 'Your Way', is fully supported locally and includes the following advantages:
Increased efficiency
Reduced costs
Improves Customer Service
More Competitive advantage
Better Customer Relationship
Data Mining - Find the information you need
Monitor your Key Performance Indicators in Real Time
Prevent unnecessary duplication
Expandable as your needs grow
Dedicated and Keen local support...
---
---
Software Developed For YOU
The Software our skilled Developers build is specifically designed to your needs, whether you simply need to automate your Excel Spreadsheet, fix your Microsoft Access Database or create a full Business Database Application we can help you.
Contact us now for a FREE Initial Consultation and discuss your Custom Software Development needs.
---
---
ProcessIT Limited is a Registered member of:


---